About the Journal of Politics and Democratization
The Journal of Politics and Democratization is a new, interdisciplinary, peer-reviewed journal edited and produced through a partnership between Troy University (Troy, Alabama) and the Georgian Institute of Public Affairs (GIPA, Tbilisi, Georgia).
The primary geographic focus of the journal is Europe, Russia, and the Caucasus region, although submissions concerning other areas will also be considered. Research that focuses on specific individual countries as well as those offering comparative or global analyses will be welcome.
The Journal of Politics and Democratization invites submissions from a variety of disciplinary perspectives including, but not limited to: international relations, political science, public policy studies, economics, international law, and international studies. Papers may focus on issues such as the role of states, international organizations and agreements, trade, economics, and political movements.
Submission guidelines can be found: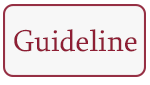 All submission should be sent to the following addresses:
t.sharashenidze@gipa.ge – Dr. Tornike Sharashenidze,  tanderson@troy.edu – Dr. Terry Anderson.